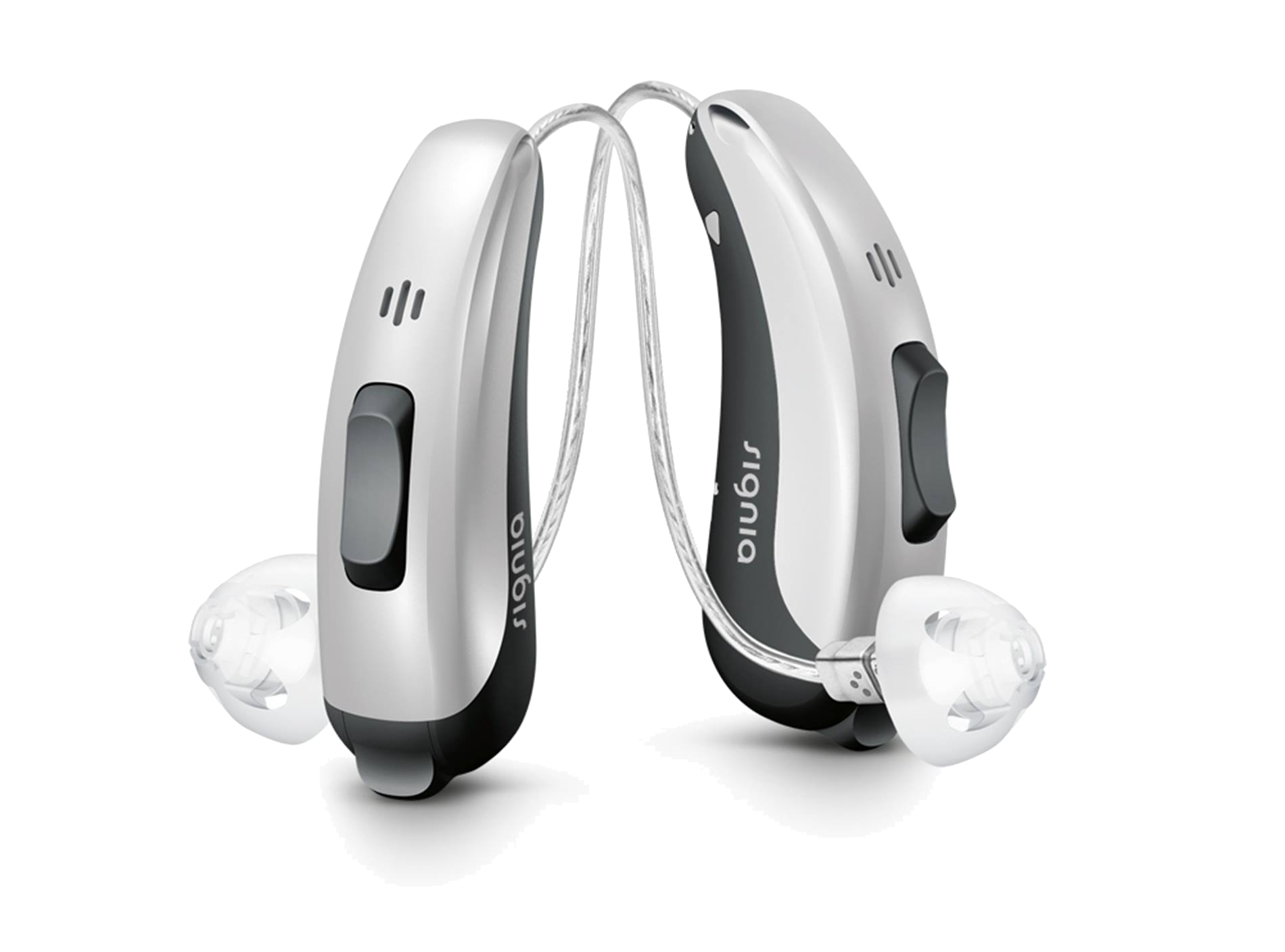 Pure 312 Nx

Small and fully equipped with direct flow
Equipped with all the benefits of the Signia Nx platform, the Pure ™ 312 Nx keeps the user's voice and sound landscape in perfect balance. In this way, it offers the most natural sound and the highest acoustic performance in a small, sleek case.
The unique laser tip antenna design offers the smallest possible size for direct streaming with Bluetooth and remote control via the Signia application without compromising on the highest hearing performance.
In addition, TeleCare lets your customers enjoy full real-time remote support and fast, smooth testing.
Pure 10 Nx




Simplicity with natural clear sound
The ultra-small Pure 10 Nx skillfully combines an extremely discreet design with a more natural sound.

Its sleek look is complemented by a plethora of audio innovations that automatically produce clear sound and excellent speech comprehension in noise.

Hidden behind the ear, the non-wireless Pure 10 Nx is the ideal solution for those who want their headphones to be simple and discreet.

The Pure 10 Nx is ready for TeleCare and compatible with the Signia app and the miniPocket accessory.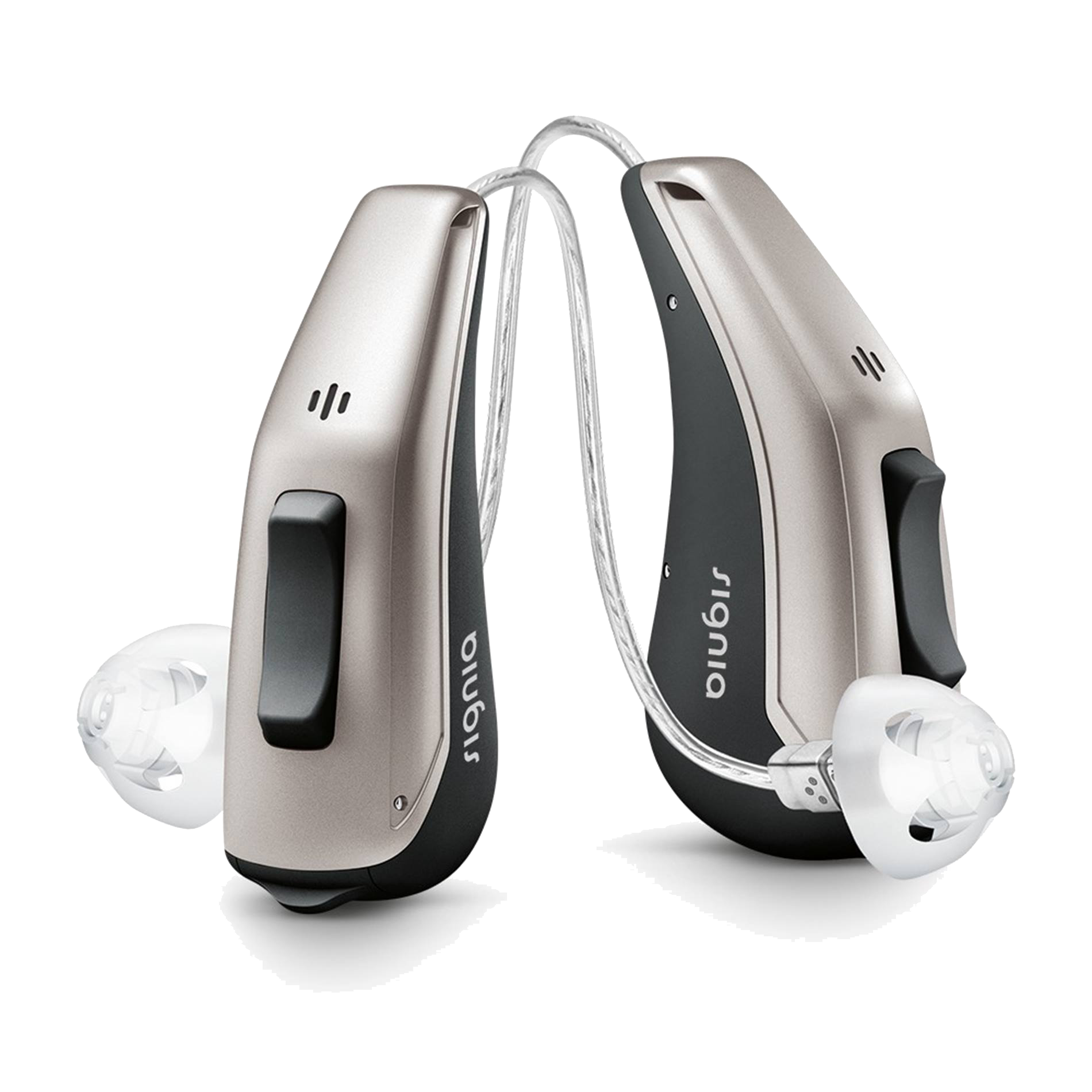 Pure 13 Nx

Powerful performers for natural sound and longer flow time.
Your natural choice for performance and hearing.
Whether you're in a meeting, receiving an important business call, preparing a presentation or meeting colleagues for lunch, with Signia's Pure ™ 13 you can enjoy the most natural audio experience with superior connectivity and longer in-stream audio from smartphone and TV.
Maximum energy efficiency
Signia's reliable Pure 13 provides the longest audio streaming time in its class, so you can keep your head clear about the important things in life.
Fully featured
With state-of-the-art technology, Signia's Pure 13 offers the most natural sound and the highest acoustic performance as well as top connectivity.
For all levels of hearing loss
Mild, moderate, severe or profound hearing loss, Pure 13 addresses all of these challenges and restores you to the natural sound of life.
Pure Charge&Go Nx




Convenient wireless rechargeability and Bluetooth on all levels
Pure ™ Charge & Go Nx combines all the advantages of Signia Nx with convenient wireless rechargeability. It is intuitive to handle because we integrated wireless charging into its design.

Wearers no longer worry that they might struggle to change disposable batteries. Only this contactless charging system gives wearers complete convenience, knowing that the hearing aids charge as they should every time.


The high-capacity Li-Ion power cell of Pure Charge & Go Nx supports top Bluetooth connectivity, allowing wearers to enjoy long-lasting high quality audio streaming. By charging up the power cell while they sleep, they can trust their hearing aids to always deliver the sounds they want to hear. Simply Charge & Go!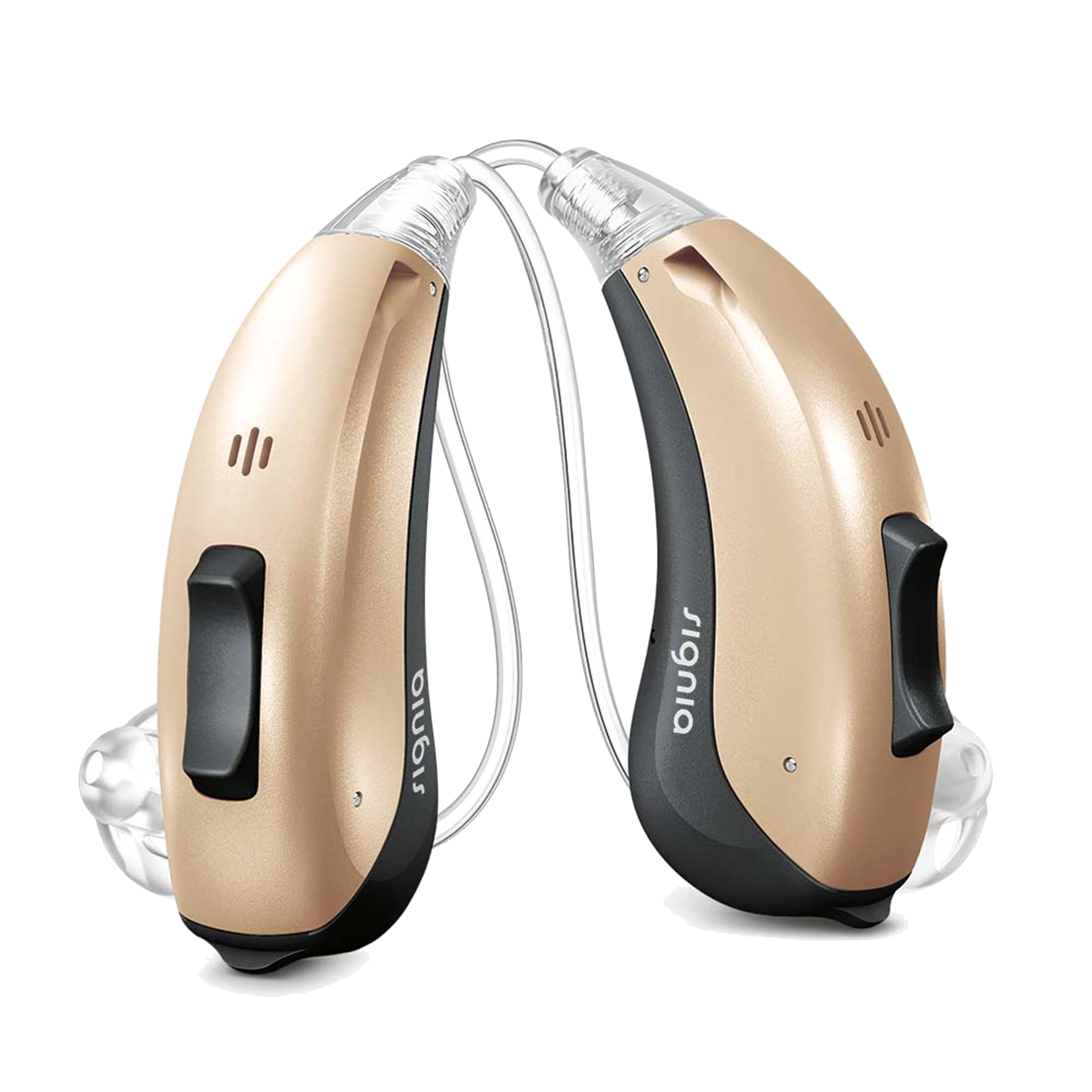 Motion 13 Nx / Motion 13P Nx

Direct streaming with the most versatile fitting options
Signia's Motion™ 13 Nx harmonizes the wearer's voice and the surrounding sounds, providing the most natural own voice and best speech understanding in noise. Its sleek housing design offers individual handling and fitting options to meet almost all of your customers' wishes.
Bluetooth-based direct streaming and the Signia app let Motion 13 Nx offer enhanced connectivity, while you can provide your customers with full live remote support via TeleCare.
Insio Nx ITC/ITE




The most discreet physical hearing experience with full connectivity
Signia's Insio ™ Nx ITC and ITE models provide top-notch Bluetooth connectivity with the best audio quality in its class.

Tailored to the most demanding users, the Insio Nx offers more natural sound with maximum discretion.

Compatible with StreamLine Mic and StreamLine TV, these small hearing aids are designed to connect to the user's smartphone, TV and other Bluetooth devices. The tiny antennas built into the facades provide the best sound quality in their class during streaming.

Equipped with Ultra HD e2e for superior wireless audio processing, the Insio offers crystal clear sound and unrivaled speech comprehension even in very noisy environments.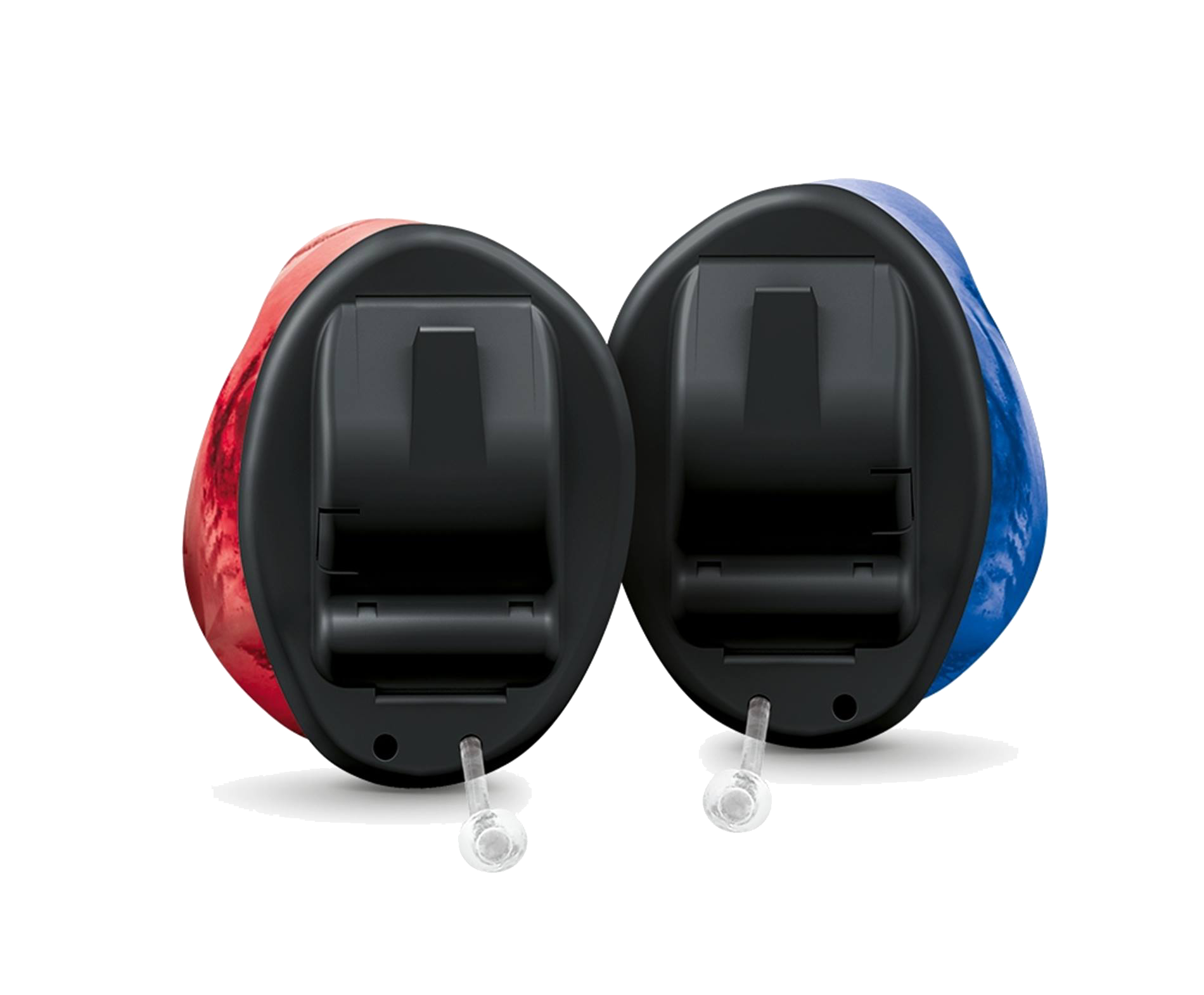 Insio Nx IIC/CIC

A virtually invisible physical hearing experience. By order
Personalized for the most demanding users, Signia's Insio ™ Nx offers a more natural sound with maximum discretion.
Equipped with Ultra HD e2e for superior wireless audio processing - including the small CIC with a single microphone - the Insio offers crystal clear sound and unrivaled speech comprehension even in very noisy environments.
Smaller components offer potential advantages over components in narrower audio pores.
The Insio Nx is compatible with the Signia app for distinctive remote control and the TeleCare ready for smoother testing.
Silk Nx




The smallest and most natural ready-made hearing aids
Whether you're spending time with the special people in your life or meeting a new special person, Signia's Silk βα hearing aids give you the confidence to know that no one even notices that you are wearing them.

Silk is ready to be worn on the spot thanks to the extremely soft silicone sleeves that allow it to hide comfortably in your ear. Looking good and listening well has never been so quick and easy.

Absolute discretion
Signia's Silk is 20% smaller than its predecessor, making it virtually invisible to the ear.


Click, match and go
Available in different sizes, the silicone sleeves simply click on the Silk hearing aids and sit securely in the ear for a completely natural, perfect fit on the spot without having to wait for a custom casing as with other in-ear hearing aids.


Pure color coding
The color coding of red for the right and blue for the left helps you to place the hearing aids in the right ear easily.