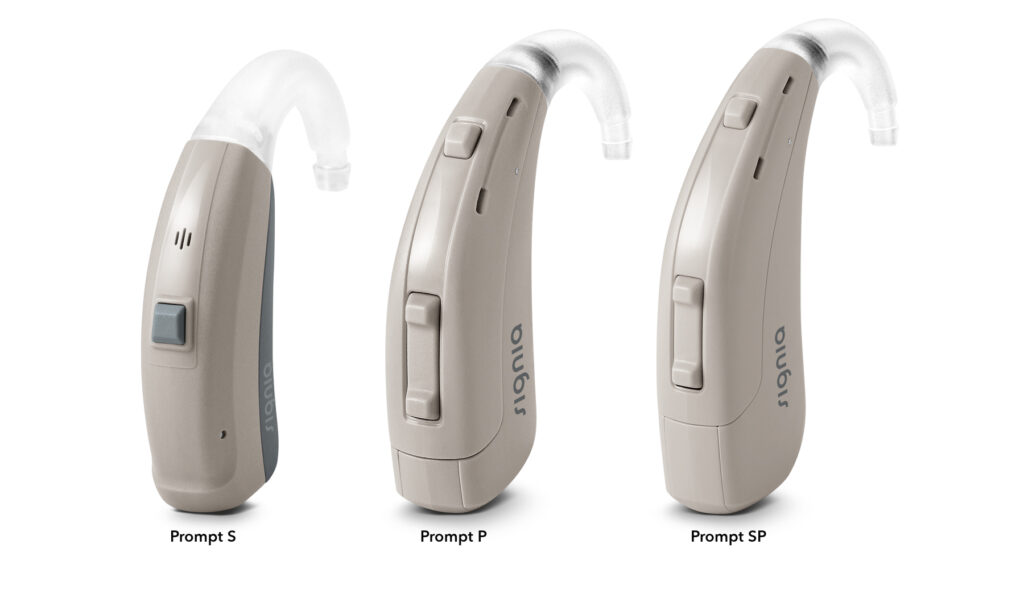 PROMPT

The Prompt range is available in both rear and interior options, offering exceptional comfort and ease of use for almost any form of hearing loss. Three BTE models offer different levels of amplification up to SP for severe hearing loss. Click-CIC and Click-ITC fit together beautifully in seconds.

PROMPT HEARING HEARING HEADPHONES
Three models of rear headphones with different levels of amplification.
PROMPT P


1) Two built-in controls
Built-in button and switch for manual control, including programmable key lock to prevent accidental program change or volume.


2) Option: Direct audio input
BTE models have a standard battery compartment, which can be replaced by one with an online audio input.


3) Directional microphones
Optimized positioning and orientation where they provide improved direction to ensure the best possible listening performance.


4) Durable housing
Adapted and tested in the most difficult environments, Prompt BTEs enclosures are resistant to moisture, sweat, dust and dirt.


5) Battery door
With on / off function.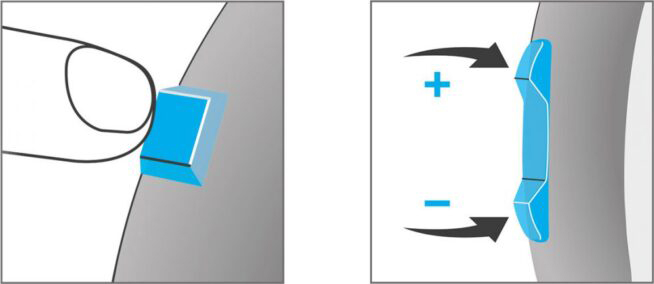 The key and the switch allow you to change easily
and quickly program if the listening mode changes or you want to adjust the volume.

The battery door on the rear models can be easily opened and closed so
you can quickly and simply change the battery as shown in the steps below.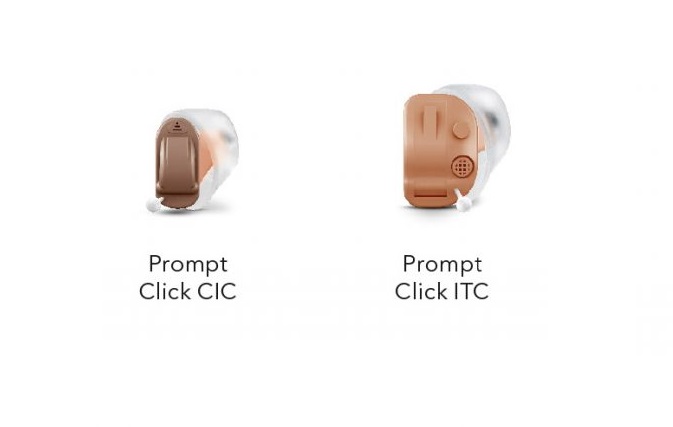 Click-CIC In-Ear Hearing Aids and Click-ITC do
just click on the instrument, they fit nicely in seconds.